Filed under: Guest Posts Jul 12, 2016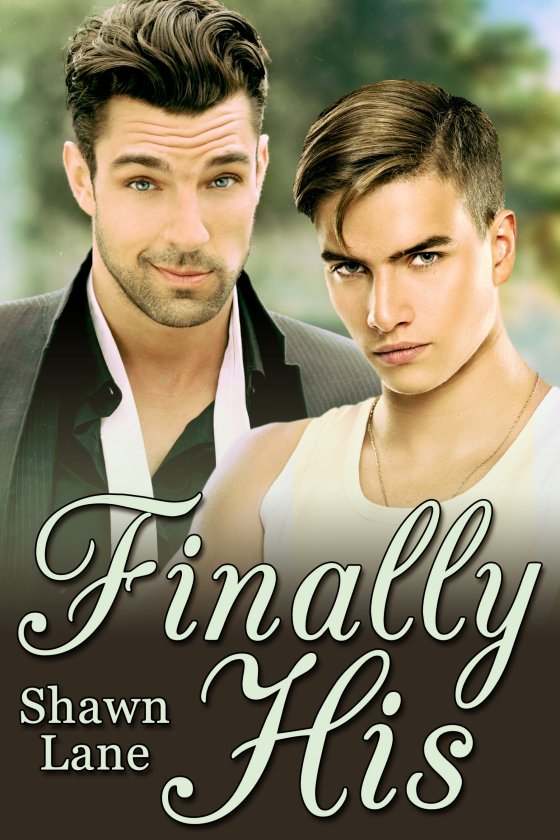 Today's guest is Shawn Lane, whose e-book Finally His was formerly published by Amber Quill and just re-released by JMS Books!
About Finally His:
A few years ago now, I set about writing a series of books that would alphabetical. They'd all include the word "His" but would be preceded by a word from the alphabet. I started with Accidentally His then continued with B, C, D, E, F, G, H, I and J. I have never gotten around to continuing with K–Z partly because the series was with a now defunct publisher. Maybe I will get around to writing those letters someday and even re-publishing the rest of the "His" series, but for now the focus is on Finally His.
I chose Finally His to re-publish with JMS Books because it has always been my best selling His book. Not sure what exactly has caused a particular love of Finally His, but I am rather fond of Jay Anderson, my main hero, myself. He's sweet, sexy and vulnerable, something I love to write about. And he's paired with protective police detective Drake Hanover.
When I wrote Finally His, the inspiration was from a Rod Stewart song, "My Heart Can't tell Me No." The lyrics inspired Drake's relationship with his ex and also Jay's relationship with Drake. In the end, Jay gets the love he deserves and becomes for Drake, Finally His.
Blurb:
Jay Anderson lives next door to the ruggedly handsome man of his dreams, detective Drake Hanover. He wishes their friendship could turn into more, but there's a problem — Drake's ex-boyfriend, who has a habit of calling Drake after his breakups. After Drake once again caters to the whims of his ex, Jay about gives up hope Drake will ever see him as anything but the sweet, young twink next door.
Drake notices the sexy Jay — who wouldn't? — but the decade age difference between them and his needy ex keep him from thinking he could ever be more than Jay's friend.
When his ex's behavior gets to be too much even for Drake and the selfish man manages to hurt Jay, Drake realizes his feelings for Jay go far beyond friendship. Now if he could just convince Jay before Jay becomes his ex-neighbor.
Read an excerpt or buy a copy of the book today!
About Shawn Lane:
Shawn Lane is a multi-published author of gay romances and believes love and passion know no boundaries. Happily Ever After is for everyone.
She has been published by Loose Id, Ellora's Cave, Amber Quill Press, Dreamspinner Press, and Evernight Publishing.
Shawn lives in California and holds down a boring day job in a legal department of a giant corporation dreaming of the nights and weekends when she can create new stories.
Find Shawn online at the links below!
---