Filed under: Guest Posts Sep 13, 2016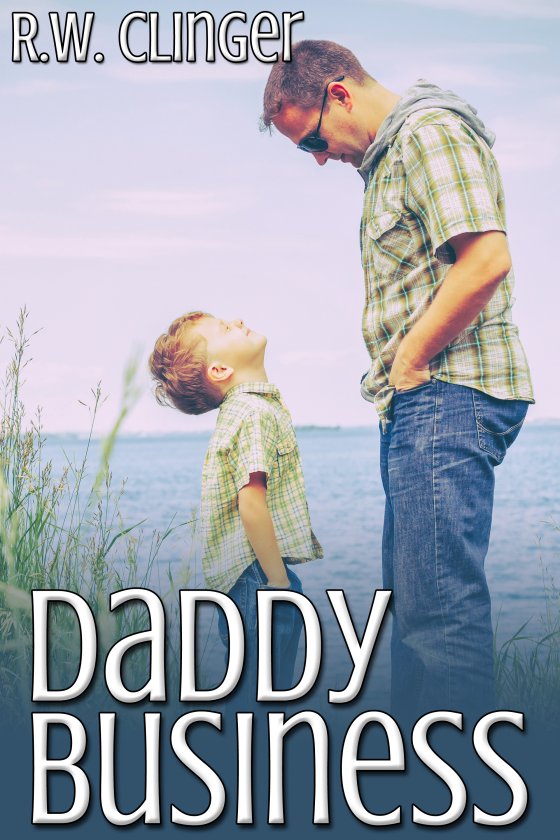 Today's guest is R.W. Clinger, whose M/M erotic romance Daddy Business was just released by JMS Books!
About Daddy Business:
I admit that, for the last twenty-five years, I've been the gay uncle to three lovely nieces. This helped me write Daddy Business. I selected the most interesting memories of when the three sisters were little girls: brilliant, annoying, and free-willed. Then I went to work creating similar scenes, forming chapters, tying them all together with strong male adult characters who were falling in love.
I did take the creative liberty of writing about boys instead of girls, hating to paint exact pictures of my life and theirs. And I did concentrate on the essence and fabric of Daddy Business being no different than a straight nuclear family.
In the end, love is love when it comes to family, whether there are two female parents, two males, or a man and woman. Children need love and a solid family, and I kept that in mind while writing the novel, exploring different avenues of raising children, parents' responsibilities, and creating the understanding that parents (gay, straight, transgender, etc.) are all the same, no matter their genders.
My nieces are adults now and married with children of their own. They will make extraordinary parents and aunts. In due time they will have their own tales to tell about being adults with children, and explore the up and downs of life as mothers. Love is like that, I guess — children becoming parents — and always comes full circle. Doesn't it? How nice.
Blurb:
At thirty-four, English professor Paul Avery cannot see himself as a father. In fact, he thinks children are little beasts. To his surprise, he meets two men with sons during the month of May and his negative view about children begins to unexpectedly change.
Enter Matthew Hildebrand, one of Paul's students at Castling College. Matthew is twenty-two and the father of Aiden, a six-year-old adorable little child. Soon Paul is befriended by the father and son team.
Then Paul meets handsome and professional architect, Dugan Brae, who is thirty-five and the father of seven-year-old Colby, a gifted little boy. After much convincing, Paul agrees to go on a date with Dugan, and surprisingly, the two hit it off. Plus, Paul finds Colby irresistible, creating a fresh friendship with the child.
As May turns into June, Paul is pulled in different directions by both Matthew and Dugan. And in due time, Paul must make a decision. With whom does he fall in love? Either one gains him a son, creating an instant family. Through the daily trials and tribulations of dating, babysitting, and just having a good time, will Paul find the man of his dreams and become a happy father in the process?
Read an excerpt or buy a copy of the book today!
About R.W. Clinger:
R.W. Clinger is a resident of Pittsburgh. He has a degree in English from Point Park University of Pittsburgh. His writing entails gay human studies, and includes the novels Just a Boy, Skin Tour, Skin Artist, Soft on the Eyes, Pool Boy, and The Last Pile of Leaves. He has published many stories with Starbooks Press as well as Bold Stroke Books.
For three years he has held the position of managing editor for the literary magazine, The Writer's Post Journal. He is currently at work on a gay cowboy trilogy set in Oklahoma and also on his third gay mystery, Mechanics, Men, and Murder.
Find R.W. online at the links below!
---