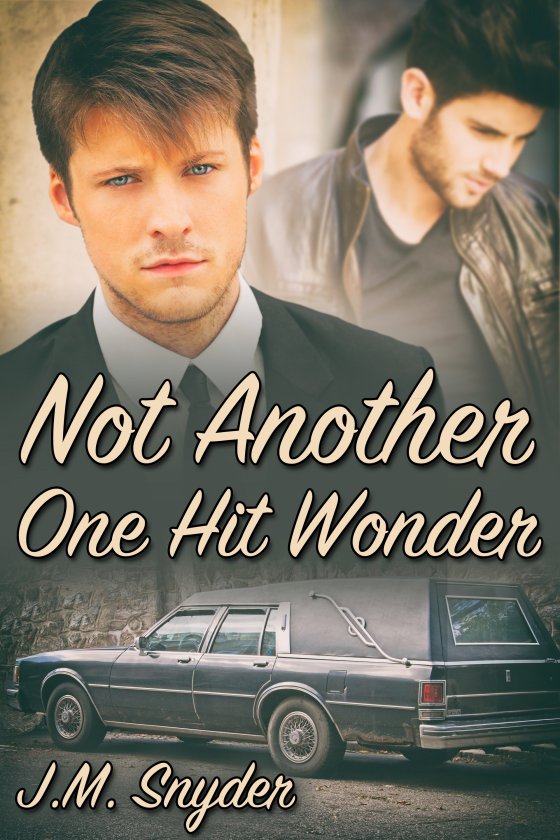 Today's snippet comes from my current WIP, an M/M romance as yet untitled (are you surprised by that?).
Blurb
Jamie Eckert grew up in the small town of Ashbury, VA, where his family owned the local funeral parlor. Now in his forties, Jamie's taken over the mortuary and is the father of a six-year-old girl named Riley.
The story opens with an early morning removal call. On the way, Jamie plans to drop Riley off at the home of Mrs. Duran, the mother of his former best friend (and one-time boyfriend) who now watches his daughter after school. But soon Jamie learns Mrs. Duran is the one who's passed away, so he has to make other accommodations for Riley.
Her passing means Derek Duran will be coming back home … and Jamie hasn't seen the man in over twenty years.
Derek left Ashbury after high school with big dreams of hitting it big. He must've succeeded, because he had a hit song on the radio back in the nineties. But he's fallen out of the limelight since, and Jamie hasn't been able to keep up with him.
When he returns, will they pick things up where they left off all those years ago? Or will Jamie keep Derek at bay to prevent losing his heart a second time when Derek leaves again?
Not Another One Hit Wonder, excerpt
Copyright © 2016 J.M. Snyder

I pull into the red-striped area next to my usual parking spot and pull up my handbrake hard enough to jerk the car forward a little. The striped spot is double-wide — during a funeral, the police who will accompany us to the graveside park here — but I pull in as close to the other car as I can. I don't care if the other driver is grieving over a long-lost relative; that's no excuse for driving like an idiot and parking where he doesn't belong. And I plan to tell him just that, too. Even if he storms into the funeral home and tries to duck me, he has one hell of a surprise coming when he finds out I'm the person he's here to see.
I glance over but the driver has his head down, digging for something on the seat beside him, and I can't see his face. Which means he knows he's done something wrong and is going to wait until I drive off before he gets out of the car. Surprise, I work here. What's your excuse?
Grabbing my cup of coffee, I get out of the car and slam the door shut, hard. As I turn, the other car's door opens. I see a shaggy head of dark hair — still not looking at me, as if ignoring me will make me go away — followed by a lithe male body. A Rolling Stones concert T-shirt with the sleeves torn off, skinny black jeans so tight they almost creak, a faded pair of black Converse that look as old as I am.
Really? I shake my head. That's what you wear to a funeral home? Show some respect …
Wait, I think I recognize those shoes.
My heart skips a beat, and my fingers go numb. I set down my coffee on the hood of my car before I can drop it. "Jesus Christ." My voice squeaks a little when I ask, "Derek?"
The guy looks up, finally, giving his head a familiar little shake to toss his hair out of gray-green eyes I used to stare into for hours when I was younger. The same eyes that still haunt my dreams from time to time. Derek Duran, in the flesh. He's no longer eighteen and perfect — he's aged like me, and the lines around his eyes and mouth suggest he's had a rougher time of it than I have.
But when he smiles, one corner of his lips pulls up higher than the other to show off the eyetooth he broke on a seesaw when he was eight. In that instant, the years fall away from him, from us both. My body flushes hot all over and I feel like I did the last time I saw him, the last time I held him close.
"Hey, Jamie. Long time, no see."
His voice is throatier than I remember, smoked out and husky and, I'll admit it, more than a little sexy. It suits his grown-up appearance, and helps distance me from the boy I used to date.
I ask, "You know you're in my spot, right?"
With a guilty start, he looks around, his gaze settling on the sign in front of his car. "Oh, shit. I'm sorry. I can move –"
"Don't worry about it." My earlier anger is gone, shocked out of me by his sudden appearance. Sudden? Who am I kidding? I knew he was on his way; I've been looking for him ever since we spoke on the phone.
You've been looking longer than that, a voice inside me whispers, but I tamp it down quickly before my thoughts can run away with it.
A smile spreads across my face as I look him over again. Damn, he still looks good. Not quite the same as I remember, but better in some ways, and I'll take what I can get. I find myself falling right back into the way we were, as if no time has passed.
"Come on inside," I tell him. "We can go over the plans your mother made for her funeral. I'm sure that's why you're here."
"Yeah, sure."
He shoves his hands into the front pockets of his jeans. It's a snug fit, and the way the black denim stretches across his crotch draws my gaze down where it doesn't belong. You know nothing about him now, I remind myself. Where he lives, who he's dating, if he's married. He's here to talk about his mother's funeral, for Christ's sake. At least act professional.
As he steps around my car, I reach for my coffee, ready to lead the way. My mind is already several steps ahead — I see me holding the door open for him, the two of us sharing an awkward grin, then the shocked look on Molly's face when she realizes who's followed me in.
But his hand catches mine before I can pick up the Starbucks cup. I raise a questioning eyebrow as he comes closer, right up on me now. When I take a step back, the car's sideview mirror stops me.
"Jamie," Derek sighs, his thumb stroking the inside of my wrist. His touch is warm and velvety and strong, and I can imagine his hands on other parts of my body all too easily. He stares at me, his eyes hungry, the same look in them that I remember from when we were together. His voice drops to a sexy rumble. "God, I've missed you."
My knees go weak at the admission. "Me, too," I breathe. "I mean –"
Before I can explain what I mean, his mouth covers mine with a needy, desperate kiss.
TO BE CONTINUED …
Want to know more?
Sign up for my newsletter today! (Don't worry, you won't get many messages. I only send out new release announcements)