Filed under: Guest Posts Jun 9, 2016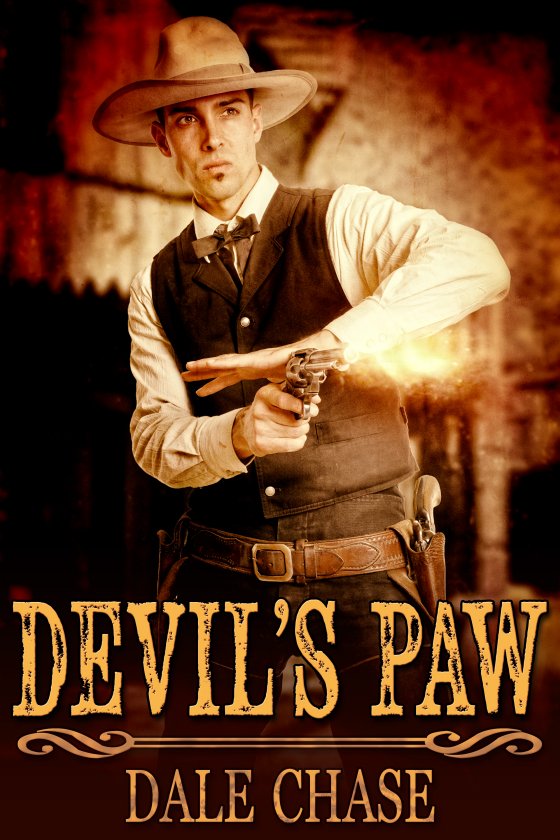 Today's guest is Dale Chase, whose e-book Devil's Paw was just published by JMS Books!
About Devil's Paw:
In writing western fiction, I've read much about the old west, including books on the Pinkerton Detective Agency. They had a strong hand in taming the wild west, and infiltration into outlaw gangs was a big part of their work. Their history fascinated me and led me to writing a novel about a pair of cowboy detectives working out a San Francisco agency in 1876 (not the Pinkertons because they're still in business). While that novel is still in progress, I decided to entertain myself by indulging in a novella about a cowboy detective, and thus Devil's Paw was born.
I'd had the title for some time as I collect both character names and titles. Phrases or names often strike me as interesting, thus the collection. When I ran across Devil's Paw in my reading, I made note. It's actually a tall plant growing in Arizona. When time came to write my detective novella, I seized upon Devil's Paw, making it a town where outlaws flourish. It served me well and my cowboy detective, who works out of a Denver agency, was great fun to write.
Blurb:
Lloyd Lasky is a seasoned operative for the Whitlock Detective Agency in Denver that often infiltrates outlaw gangs in order to thwart stagecoach robberies. When he's assigned to infiltrate the Bonner Gang based in Devil's Paw, Arizona Territory, he's unprepared for the personal ambush his heart suffers over gang member Frank Metty.
Taking up sex with Frank, Lloyd convinces himself that doing so is part of his job in solidifying his place in the gang and learning of their plans. But as time passes, Lloyd not only starts to care for the younger man, but jealousy also rears its ugly head when it becomes clear the gang leader, Merle Bonner, also has a sexual claim on Frank.
When the line between self-indulgence and detective work blurs to the point where Lloyd considers not only breaking agency rules but breaking the law, will he be able to ignore his ever-growing sexual desires and successfully complete his dangerous mission?
Read an excerpt or buy a copy of the book today!
About Dale Chase:
Dale Chase has been writing gay men's erotica for seventeen years, with nearly two hundred stories published in magazines and anthologies. In addition, Dale has three published story collections and two novels: Wyatt: Doc Holliday's Account of an Intimate Friendship from Bold Strokes Books and Takedown: Taming John Wesley Hardin from Lethe Press. While Dale occasionally ventures into contemporary fiction, her primary interest remains the old west. She is presently at work on a novel about two cowboy detectives working out of a San Francisco agency in 1876. A California native, Dale lives near San Francisco.
Find Dale online at the links below!
---