Filed under: Guest Posts Sep 22, 2016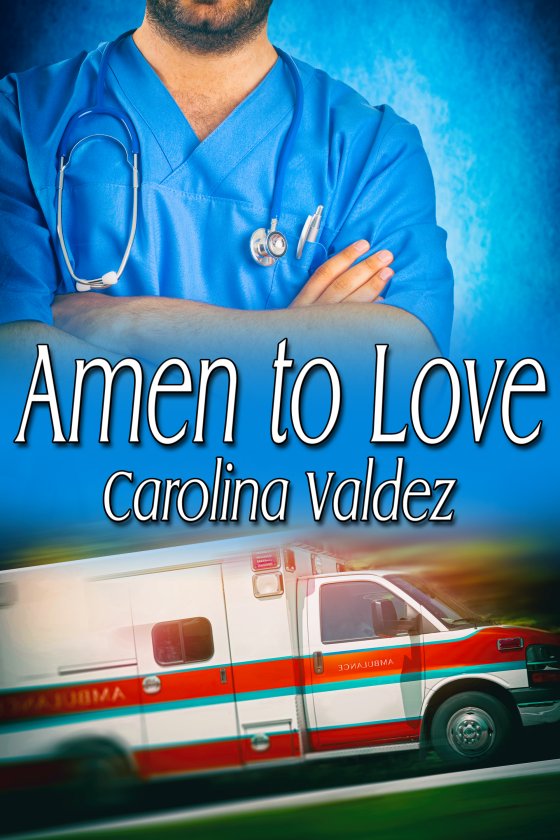 Today's guest is Carolina Valdez, whose M/M erotic romance Amen to Love was just released by JMS Books!
About Amen to Love:
I grew up in a West Coast Navy town, had sailors for friends, and once had dinner with an officer aboard ship. These days, part of the SEAL training is held on this base, so it's not surprising that the SEALs fascinate me as fictional romance characters. All that angst, all that strength and honor. And they bill themselves as the bad boys. Yum.
But what do these men do once they've retired? Can they be satisfied without the drama, the goals, the missions? The idea intrigued me. In the service there's little time for love when everything you do is secret and, if summoned, you have to arrive on base in an hour ready to go somewhere you won't know until you're in transit.
Bond Bergstrom, ex-SEAL, is an orthopedic surgeon, and he's taken a job in a small mountain hospital near a lake. Rory O'Shea, former Delta Force operative, owns a successful securities firm in the same town.
They had a sizzling one-night-stand after an op several years back that Bond doesn't remember. Can they fan that flame again when Bond's life is at stake and Rory is his bodyguard?
Blurb:
Dr. Bond Bergstrom fights to save the life of a man shot near the lakeside path where he jogs. Later, when the hospital where Bond works as chief of surgery learns the shooter attempted to kill him also, the board insists on assigning security protection to him 24/7 until the killer is caught.
Bond is furious with the decision. Former Navy SEALs, he argues, can protect themselves better than anyone in the world. Not so, counters former Delta Force operative Rory O'Shea. He's the hot, sexy Irish-American who owns the agency providing the hospital's routine security.
Bond grudgingly gives in, unaware that O'Shea has an ulterior motive in assigning himself to spend nights with the doctor as his personal bodyguard. Will O'Shea prove he has what it takes to satisfy Bond — both in and out of the bedroom?
Read an excerpt or buy a copy of the book today!
About Carolina Valdez:
For Carolina Valdez, books and writing have been a major pleasure in her life. She composed her first stories at the age of eight, and since books were almost nonexistent in her parents' home, she read everything in the elementary school library. Her mother took her to the nearest county branch, and the librarian selected appropriate adult books for her to read. A major treat was to scout used bookstores with her mother searching for tales by her favorite authors.
Multi-published and winning awards in nonfiction and fiction, Valdez decided to begin a novel. She had it in her head that if you were a real writer, you wrote a book. She had no idea what she was writing until a member of her critique group mentioned her "romance." Enthralled by that genre, she has focused on it ever since. She is a member of RWA-PAN (the Published Author Network of Romance Writers of America) and RWA's Orange County, California, and Pasic chapters. Suspense and murder crop up in her romances because she's also a member of the Los Angeles chapter of Sisters in Crime.
She and her husband reside in southern California, only minutes away from mountains, desert or beach.
Find Carolina online at the links below!
---