Filed under: Guest Posts Aug 4, 2016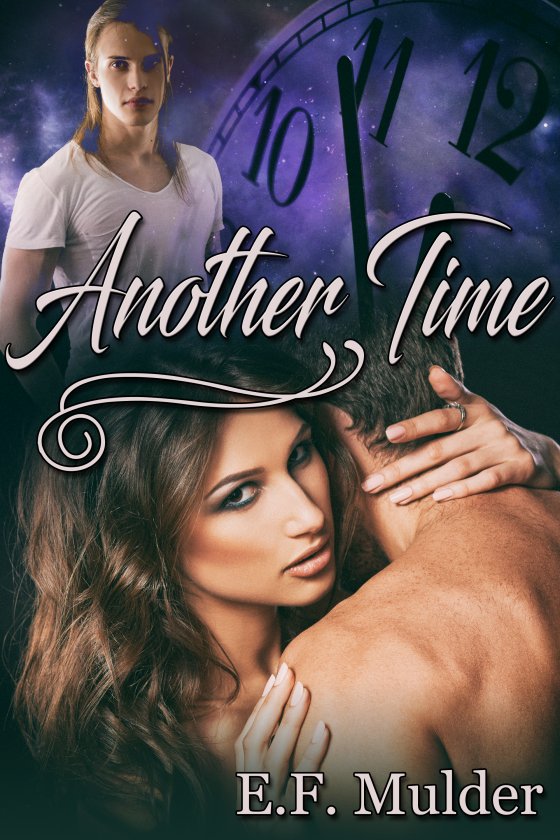 Today's guest is E.F. Mulder, whose MMF time travel romance Another Time was just released by JMS Books!
About Another Time:
Cher sang about the subject. Remember "If I Could Turn Back Time"? I wonder how many of us would if we could. Would you change a moment? Maybe spend another day with someone you've lost? Perhaps undo a wrong or a bad word? What if altering one thing would transform your entire present, what then?
I can't imagine there are many people out there who wouldn't like at least one do-over. Heck, I might edit this story some more. I always think of things I wanted to say or things the characters could have done after a book is published. On another note — a romantic one — there is someone out there I might like a fresh start with, if I could find a way.
Hopping decades was a lot of fun. Writing a little bit about how things have changed so much in Jacob's lifetime, and even my own, was a kick. Ah, poor Jacob. It was important from the very beginning to make it known how torn he is between the two people he loves.
There's another topic ripe for discussion: Can a person truly, deeply love more than one person at a time? Jacob certainly did not settle for Wendy. Never once did he feel as if he was "stuck," even as a part of him pined for Rory. Once he becomes obsessed with manipulating the properties and laws of time, their primary enemy, then he wonders, "What if?"
His journey of ego, love, fear, and faith gave me a lot of psychological issues to explore. That is what I really love to do when I write, get in someone's head and figure out what makes them do what they do. I hope you enjoy Another Time.
Blurb:
Torn between two people — the woman he married one summer after a very brief courtship and the troubled male student who lusted after him for years. Some might call Jacob's feelings selfish. But he knew three things for certain. He truly loved them both, they all loved one another, and the two of them were taken from him and this world much too soon.
Science fiction has claimed for decades there is a way to manipulate the years, the days, the hours to our whim. Jacob, left alone with so much of his life ahead of him, becomes obsessed with figuring out how. Even if he can change the laws of time, he isn't certain past events can be reversed and, if they can, what it might mean in terms of being with either one of the two who captured his heart, now or in some other realm.
Can Jacob recapture any of the time he lost with either Wendy or Rory? Or is it possible he might somehow find both the man and the woman he loves again in another time?
Read an excerpt or buy a copy of the book today!
About E.F. Mulder:
E.F. and her writing partner, David Connor, have always been soap opera fans. Living in a small New York town, they both turned their love of the genre into books and short stories with romantic, soap opera-ish themes. Nothing beats a cliffhanger, a twist, a good mystery, and maybe an evil twin.
Find E.F. and David online at the links below!
---