Filed under: Guest Posts Jul 26, 2016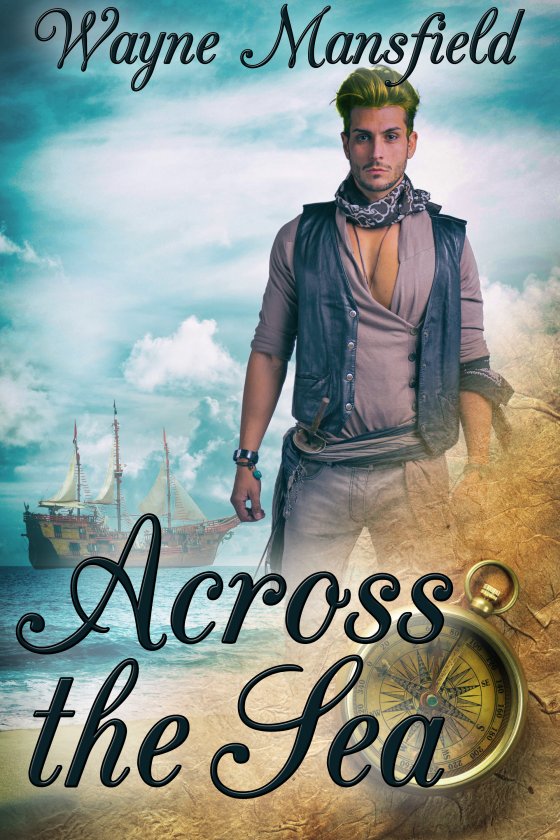 Today's guest is Wayne Mansfield, whose e-book Across the Sea was just released by JMS Books!
The Origin of Across the Sea:
My mother's been working on our family tree for thirty years — and still no long-lost relative with squillions of dollars. She occasionally tells me some interesting bit of information, but her most striking comment related to her disappointment is there were no convicts in our family. For some reason, in Australia, it's considered a feather in your cap to have a convict from colonial times in your family tree.
I soon discovered there were hundreds of interesting stories recorded about individual convicts, although I didn't come across a single story about a gay convict. Obviously homosexuality was illegal back in those days, so it was no surprise. And yet a group of men — sometimes hundreds of them — locked up on a ship for months on end was the perfect setting for a gay love story. I'm sure it happened, and Across the Sea is how I imagined a romance between two convicts would go.
I did a lot of research to write the most authentic story I could. Incorporated into the book is one of Australia's most infamous historical events, the Rum Rebellion. Yet the most important story is that of Jacob Tomkins and his undying love for his fellow convict, Peter Hawthorne. I hope you enjoy reading it as much as I did writing it.
Blurb:
Twenty-two-year-old Jacob Tomkins is sentenced to seven years' labour in the fledgling colony of Sydney Town, Australia. The voyage across the sea is arduous. He is travelling with mean, street-hardened criminals, some of whom would like to use him for their pleasure.
Fortunately he meets Peter, who takes Jacob under his wing. Together they find moments of pleasure amid the drudgery of the voyage. They share their hopes and dreams, and finally declare their love for each other upon the eve of their arrival in Sydney Town — a place where the currency is rum, distilled and controlled by the powerful military.
But what will happen once they disembark? The chances of remaining together are slim. A lot can happen in seven years, especially when Jacob's new master takes a liking to him. Is their love strong enough to survive the ravages of time? Can they survive the rigors of their sentences?
Read an excerpt or buy a copy of the book today!
About Wayne Mansfield:
Wayne Mansfield is a Western Australian writer. He has been writing for nine years and has been published in Australia, the United Kingdom, and the United States. Additionally, he wrote a monthly erotic story for the German publications Macho and Dreamboys for two years. His novellas and stories usually have a horror, futuristic, or fantasy theme, although he does write contemporary stories such as The Hiding Place, which received Honorable Mention in the 2013 Rainbow Awards.
Find Wayne online at the links below!
---